About Sos Mewah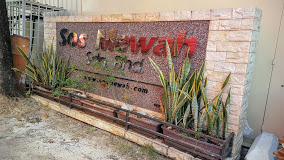 SOS MEWAH is one of the leading manufacturers of naturally brewed Chilli & Tomato Sauces in the Kulai, Malaysia. It's produced, along with a distinguished family of SOS MEWAH.
SOS MEWAH sauce is the foundation for a full line of delecttable Oriental Sauces. Their wonderful versatility gives full meaning to the
SOS MEWAH name. Our sauces are used alone to enhance flavor, as well as in marinades, dressings and dipping sauces. They work magic in recipes, yiekling a vast of creative menu possibilities.